30 Aug 2019
Could you build your own home in Spain? Maybe not personally, but planning it, designing it and finding the professionals to built it ? A surprising number of British and other international buyers do. But first of all, they need to find the land to build on. So in this, the first part of our special guide to self-building your Spanish home, we're heading on a recce to find the perfect plot, and buy it!
The Spanish housing market offers all types of wonderful homes, some older, some new build. But sometimes you just want to create your own, in which case there is a third option – building your own home in Spain. To acquire building land in the popular coastal areas you may need deep pockets, but go just a little inland and there is no shortage of space. Here we look at how, why and where to buy that perfect plot.
Am I allowed to buy building land in Spain?
Yes, anyone can buy building land in Spain. However, you will need to use specialists to help you with national and local building regulations. If you're not careful you can get caught out. For example, one ambitious builder on the Costa Brava bought a plot of land 489 metres from the sea, with a fabulous view, for over €800,000. He then discovered that the Catalan government had put a moratorium on all building within 500 metres of the sea. He now has to wait to see if and when the rule is relaxed.
You will definitely need a good lawyer. It is vital to establish planning rules and permissions before you buy and these vary from municipality to municipality, region to region. Your lawyer should come with you to look at the land rather than rely on working solely on the project from a distance. However, it can also be helpful to have a lawyer who isn't too connected with an area and may have ties with interested parties.
Contact us and ask about our property services thus avoiding any of the legal obstacles when buying land to build.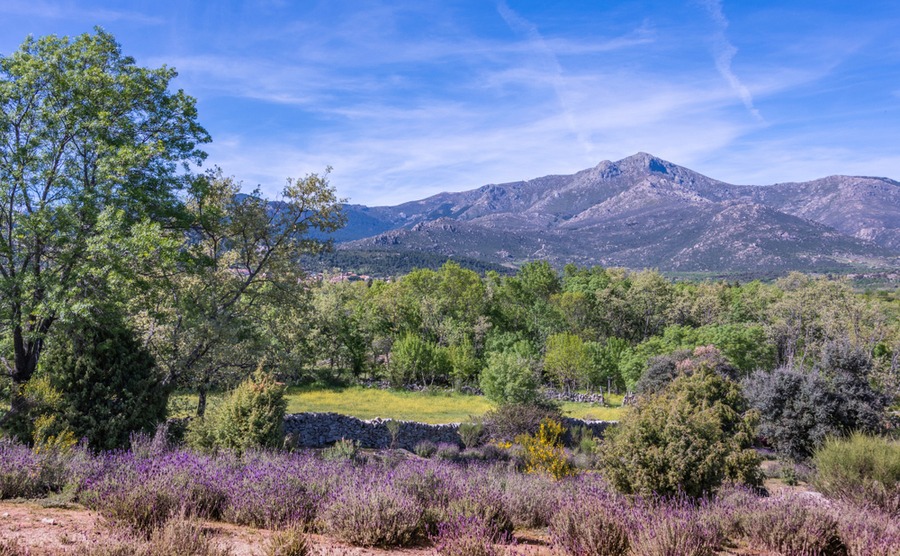 Could this be the perfect plot to build your Spanish home?
But should I build my own?
The heart may say yes but most heads will probably suggest you say no! As Campbell Ferguson, Chartered Surveyor and Director of Survey Spain says: "Decide if you are building for your ego or your peace of mind, wallet and enjoyment of living. Best to leave the ego behind. Drive around the general area where you want to live. Look at all the existing houses to see if any of those suit you or can be adapted to do so."
Many will decide that renovating an existing property will be easier. But as Mr Ferguson says: "A run down property will be 100% certain to have damp problems, so it's likely to require complete demolition, including the water absorbing floors, before a comfortable house can be created."
So what about buying a rundown property and knocking it down? Again, this is a possibility, but: "often the permission to build in country areas is only given to replace the existing, including some of the existing," says Mr Ferguson. "Either that or a modern house will have to be built within the existing walls." So if you see a rather pathetic little property sitting on that elevated position, you may not be able to replace it with your own palace.
Not put off? Great! Where would we be if nobody was brave enough to build their own!
How do the costs stack up?
Spain generally isn't as crowded as the UK and so the price of land should be lower. Indeed, you can buy agricultural land for just a few euros per square metre. Some will even have planning permission, although possibly only for huge developments. The price of building land plummeted by around 50% after the financial crisis and there is less "land banking" than in UK (where developers buy land and then sit on it waiting for the price to rise).
Although you will find enticing looking plots for well under €20,000, even in elevated positions with Mediterranean views, extreme caution should be taken with permissions.

However, Spain's coasts are highly in demand for development and the best plots, close to beaches and amenities, will be expensive. To get an idea of likely prices, your best bet is to see what is available at agents. Although you will find enticing looking plots for well under €20,000, even in elevated positions with Mediterranean views, extreme caution should be taken with permissions. A budget of €100,000, however, would offer options for a good-sized plot of around 700 square metres on the northern Costa Blanca.
When calculating the overall costs of a project, as a very general rule of thumb the land and building costs will be roughly the same. Together they will account for around 80 to 85% of the total cost, with the land cost around 40%. Professional fees and taxes (including licences) will add around another 7 to 8% each. We will discuss all that in part 2 of this series.
The length of time that a property takes to build will put you in severe risk from currency volatility unless you protect your budget. This is simple to do and won't cost you. a penny extra.

Plots with sea views will always be popular
What are the general rules?
Like the UK's classification into brownfield, greenfield and green belt areas, Spain has urbano (urban) and rustico (rural) areas. Sometimes land in rural regions can be urbano, particularly at the edge of villages or where it has been given development permissions. Occasionally local regulations might vary from the regional ones and this where your good lawyer comes in, to look into these on your behalf.
Urbano land
Anyone can go to their town hall and ask to look at the Plan General de Ordenación Urbana. This shows urbano land marked for construction. It may or may not have all services marked and if it doesn't you need to find out if you will be asked for extra money to pay for them.
There is also something called suelo urbano land, which is land being marked for construction. Here you don't require outline planning consent; you need only apply for full planning permission by furnishing detailed plans.
Local councils have their own rules, and these can be quite detailed, covering the colour you can use on outside walls, the number of balconies, the height, surrounding walls, size of pools and so on.

You or your lawyer will need to check that the land has a certificate known ascertificado urbanistico which gives all the specifications about the development permissions. Local councils have their own rules, and these can be quite detailed. For example, covering the colour you can use on outside walls, the number of balconies, the height, surrounding walls, size of pools and so on. Most important is the size of building that can be built on each plot.
Rustico land
Rustico land is similar to UK green belt land and it's difficult to get planning permission to build. You need consent from both the local authority and the regional authority. If you do get permission there will be rules about the percentage of construction on any plot; you might need to purchase a large piece of land to build a relatively small property on it. However, some rural land is more protected more than other, so you'll need to look into this.
The cost of a licence to build varies from region to region, but budget in the region of 3% to 4% of the projected cost of the construction. If, therefore, your house is going to cost €350,000 to build, you'll be paying at least €10,000 for the licence. There may be a time limit after which you need to renew or extend the licence, which you may want to include in any penalty clauses for builder if the construction overruns.
Where do I find land to build on?
Your first step is contact to us to talk about your idea.
Location considerations
You will need to take into account certain factors depending on where your plot lies. For example, building a property on a sloping plot will cost more than on a flat one. Also you will need a geotechnical survey, for two reasons. Firstly, because the geology will be hard to ascertain correctly until you have had this survey done. Secondly, because the local authorities won't pass your design without one.
The person undertaking it carries serious professional and legal responsibilities. Ultimately, the stability of the ground on your plot is vital to any construction and your architect is bound by the findings of the report.
Putting down a reasonable deposit with the proviso that all is well with this survey should satisfy most vendors.
To work out of a site works for you and your plans, your architect will be the expert. As Campbell Ferguson of Survey Spain says: "The availability of services at a practical cost is also important – water, electricity, sewers and, nowadays, availability of fibre optic phone connection."
The suitability of the site will have a marked influence on the final costs too.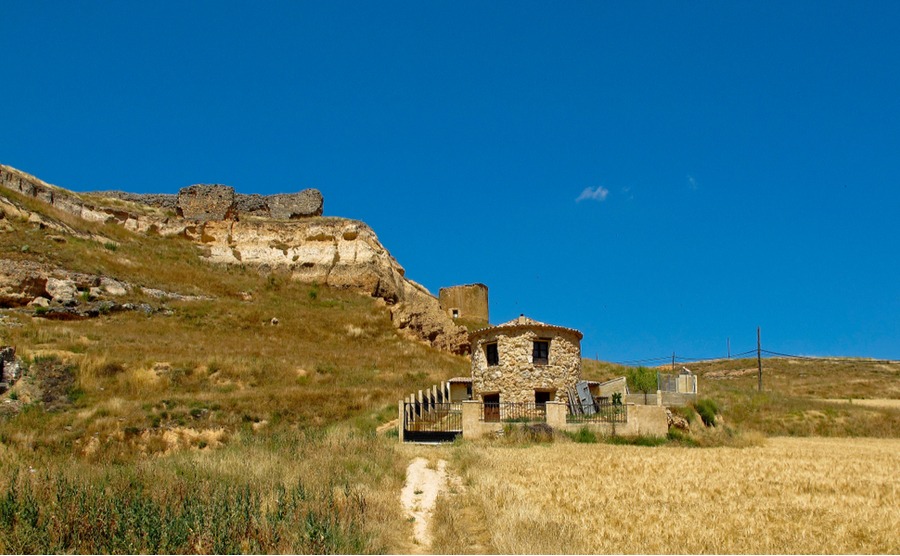 Renovate or knock down and start again?
Next steps
When you have found the right plot and are moving onto the next stage, one of the keys to successful self-building is knowing your own limitations! For expert help when you need it, a good place to start is to ask your notario, lawyer or estate agent. Your local bank manager might be able to help with financial matters.
We have lawyer services to complement your idea and be able to carry it out with the utmost rigor and confidence.
Most useful of all will be people who have already gone through the process. Chat to people locally too, whether in local bars and cafes or on online chat groups. The benefit of the Spanish costas is that there will always be someone who has done it. Just don't take their word as gospel, especially if suggesting that rules might be broken.